Hello !
two questions about clamping raw stock on lathe chuck. We run quite a lot of steel in (at least for me) quite big diameter, 150 to 200mm. Not too long pieces (max. 150mm) but stock have rust, scale and is not too round. My boss told me to use soft jaws bored to the stock diameter, clamping on 10 to 20mm. Since we don't have external hard jaws for this machine it makes sense. It works but the jaws take a beating from the stock, as it is clamping on raw surface.
Does it makes sense to you to use soft jaws on raw stock? To me not really with the scale and rust, unless it is ground stock ("clean" stock) but my boss is in the "soft jaws for everything" camp. But I would prefer to have some hard jaws like these :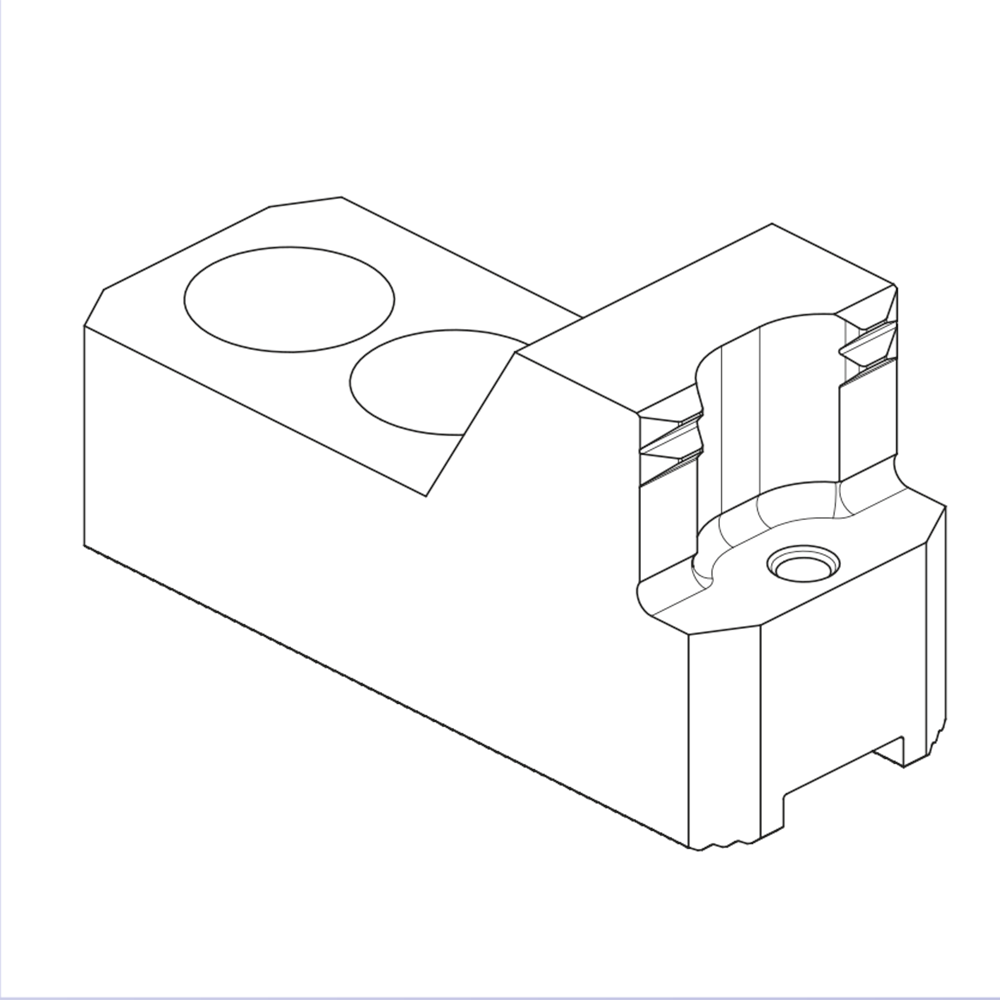 I am right ? those should be more versatile no ?
Our lathe tooling guy came this morning, I asked for the hard jaws "claw" type and he told me there is a chance they will not run true on the machine. Well they are hard jaws so I don't expect these to run like freshly bored soft jaws, but he told us to use new master jaws for the new claw jaws. It does not make sense to me, this is a hydraulic chuck not a wear-out scroll-type chuck. I asked him if after changing the master jaws I will have to re-bore all my soft jaws he told me no. So I am a bit lost on this one. As anyone fitted new hard jaws on an old hydraulic chuck (SMW 315 to be precise).
thanks !