Thought I'd spread the word about a show happening on Sep. 15 thru 17th at Redfield farm in Amelia, VA, right by highway 360. Part of the show will include over two dozen pieces of machinery ranging in age from the 1880's up the 1950's. All will be on display, some under power. I will be there each day running demonstrations. The show also includes older cars/trucks, many types of engines (such as hit or miss, gas, diesel, etc.), a civil war exhibit (with firing cannon), a carinval, arts & crafts, a heritage village plus I believe there will be a cosignment sale of machinist related tooling.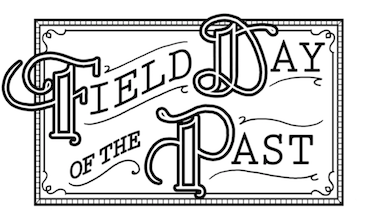 Come Visit Us Upcoming Events Please check back frequently for new information, articles, and musings about Field Day of the Past and our community. If you have something you would like us to post in our blog, please
Now, a little back story and plea for help-
I volunteered to help this show after they were forced to move from their old location in Rockville to their new home, which happens to be a short drive from my house. No one else was interested in the shop or the machinery, so I took over that part and made sure nothing was scrapped or lost. As of now, we're lacking in manpower. Many of the machines need some serious TLC before they can be ran again, and I only have so much time to spend of them. The biggest issue is rust. Lots of rust to be removed, bearings freed, gibs and slides cleaned, plus some brazing work is needed.
My endgame is to have a functioning shop with usable machines ready for work for anyone interested, year round- but that is a ways off. For now, a small group of dedicated volunteers would be a big help. I'd welcome anyone with a interest in old machinery and their history. I'm not doing this for financial gain, as I have already sunk a considerable amount of cash into the show. It's more of a love for old iron.
For those curious we have a wide variety of equipment; Lathes up to 48" in swing, several milling machines- horizontal and vertical, many drill presses, metal shapers, a metal planer, a mechanical ironworker, surface grinders, plus a treadle lathe and hand powered shaper. On the wood side we have several spoon-making machines, presses, planers, and a veneer cutting machine, plus many more not mentioned.
For those interested- send me a message and we can get started right away. The next month I'll be moving equipment around, and time permitting I'll try to get another machine or two in running condition.
Attached are several pictures of the equipment we have moved in the past year. Last year we had only three running machines on display, this year will be much bigger.