I put $5 bid on a #6 Whitney mill, partially rescraped by owner, local auction, missing drive. Missing horizontal spindle, but came with what looks like a BB grinding spindle in the top/overarm bore. Typical sopko grinding taper on the end. Useless to me.
My interest is a small horizontal that can be left set up for gears, keyways, and such.
Originally intended to build a spindle for 30T tooling, since there is lots here for SB mill.
Took a quick cruise on eBay "30 taper spindle" And the site is lousy with them from China.
Who knew?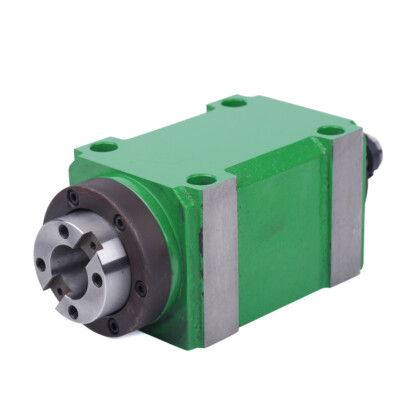 Product description; The power milling head is a universal power component that is combined with a milling table or a power slide to complement various types of support components to form a combined milling machine in various forms. Used in a variety of special machinery. Features: Material: 45...
Apparently intended for routers?
Does anyone have experience with one?
Is it likely to hold up for low speed/typical horizontal milling?
Thanks!
smt